KRCB North Bay Public Media covers the candidate races and ballot measures in the North Bay Region online and during the KRCB Election 2016 live television program on Tuesday, November 8 at 9:00 p.m. Click on the tabs above to learn more about the candidates running for office and read up on the ballot measures on the ballot this fall.
Check out the 2016 Presidential Election Map below.
It will take 270 electoral votes to win the 2016 presidential election. Click states on this interactive map to explore your own 2016 election forecast.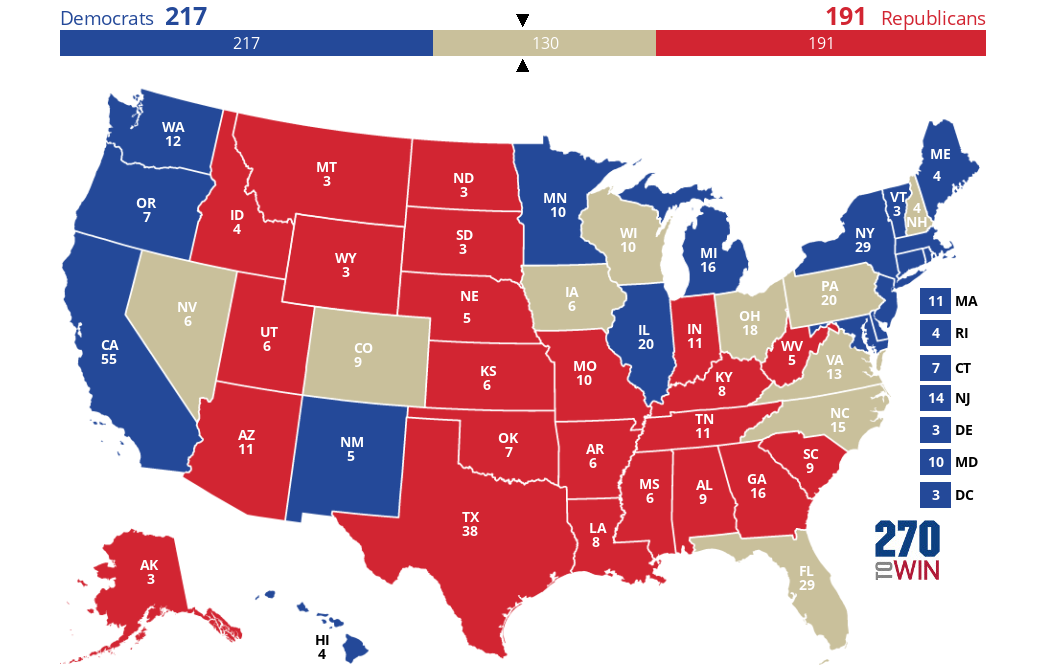 Click the map to create your own at
270toWin.com